1.1 Login to Management Console


After the successful registration at retail7.io, you will receive an email to your email address, which was specified at registration, with the link of your personal subdomain. This subdomain can be used to log into your own personalized Management Console. This will be the platform, where you can configure all settings relating to the RETAIL7 POS software in the future.


Click on the link or copy it into a browser window and press enter.

For this, you will need a browser of your choice, such as Chrome or Firefox.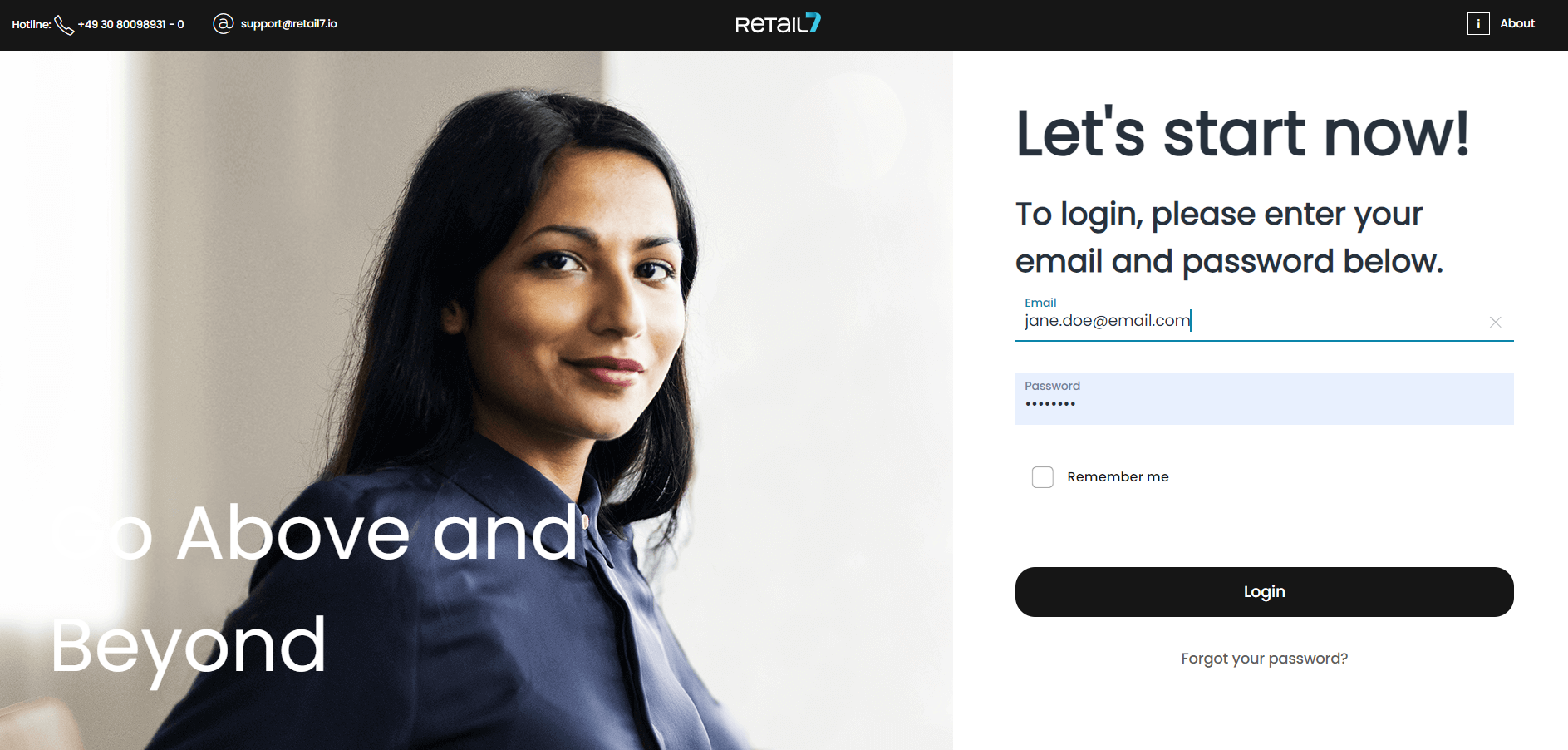 If the RETAIL7 app has already been downloaded to a device, access is also possible via the user menu on the Management Console. To do this, open the user menu of the app and select Management Console. You will then be redirected to the Management Console login page.


Enter the login data.


The personal login data is the e-mail and password configured during registration. For this, the password rules of RETAIL7 must be observed. Otherwise, the registration process cannot be completed.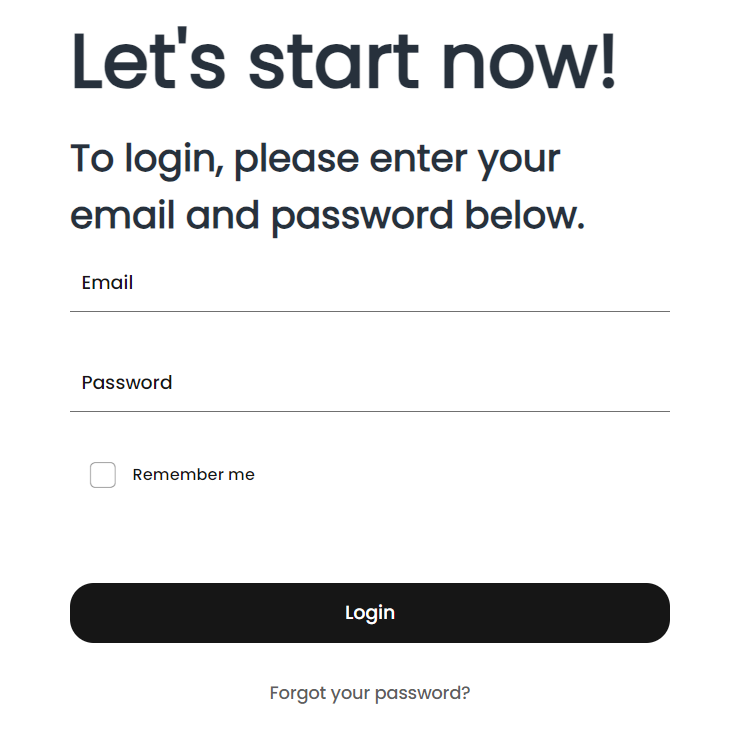 Click on Log in.


After the successful login, you will then be first prompted to add a payment option for your own POS system. After the preferred payment method is selected, and the necessary data is filled in, click OK, and this window closes automatically.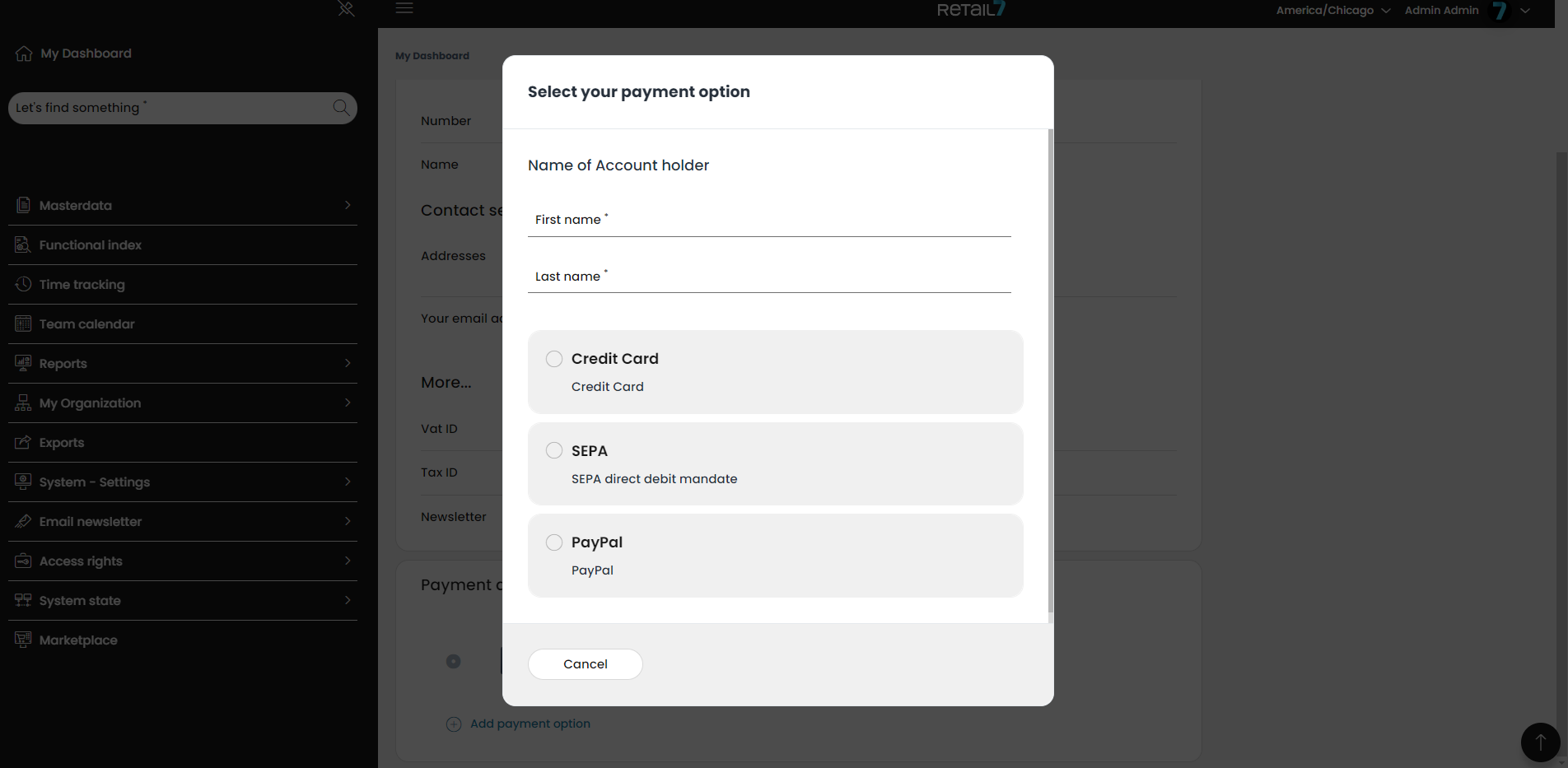 If you have not already done so, you should download the RETAIL7 app from any AppStore (Google Play for Android devices, App Store for iOs).


Log into the app with the same credentials you used in the Management Console: your e-mail address and password. Select the type of shop, specify which type of app is to be used (e.g. cash register, customer display, etc.) and select the cash register variant and the design. Select the possible tenders you would like to accept at payment. Furthermore, a printer and a terminal can be connected to the device and at the last step, a name can be entered for the device.


The cash register is then set up immediately and the first items can be created, cash can be placed in the cash register, additional hardware can be connected to the cash register, as well as staff accounts can be created.


NOTE: Switching from the app to the Management Console is also possible without going back to the internet browser. You only need to click on the menu at the top left corner of the app and choose the Management Console.