11.7.4 Inventory count
With the help of this function, the inventory can be counted directly in the retail7 app. Thus, a digital inventory is stored and can be updated at any time. The Management Console provides an overview of all inventory data.
Open the retail7 App.

Open the Stock Management menu.

This menu provides an overview of all functionalities of the retail7 app regarding stock management. With these functions, the stock of the registered items can be configured in the retail7 POS system. In addition, the stock must be set up in the Management Console under Menu → Masterdata → Stock management. For more information, see the section Stock Management.

Select Inventory count.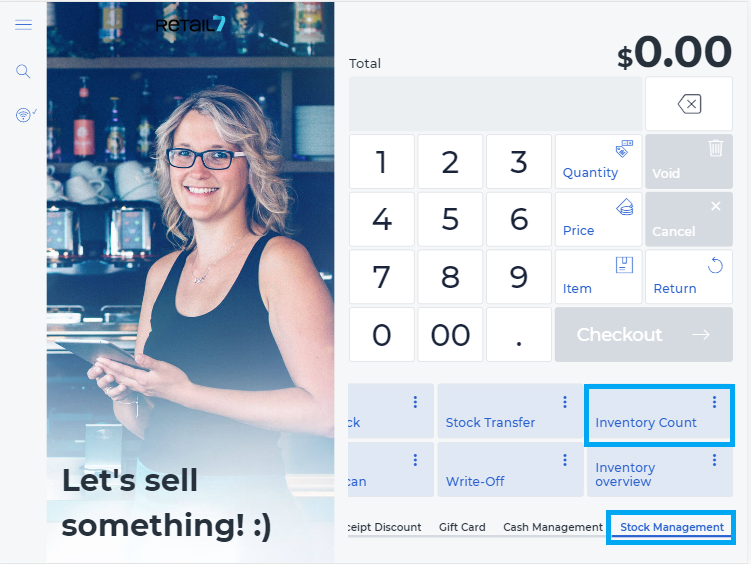 4. Click New Inventory and OK.
You can also select an already existing inventory from the list, if there is any. Then follow the steps given in the instructions.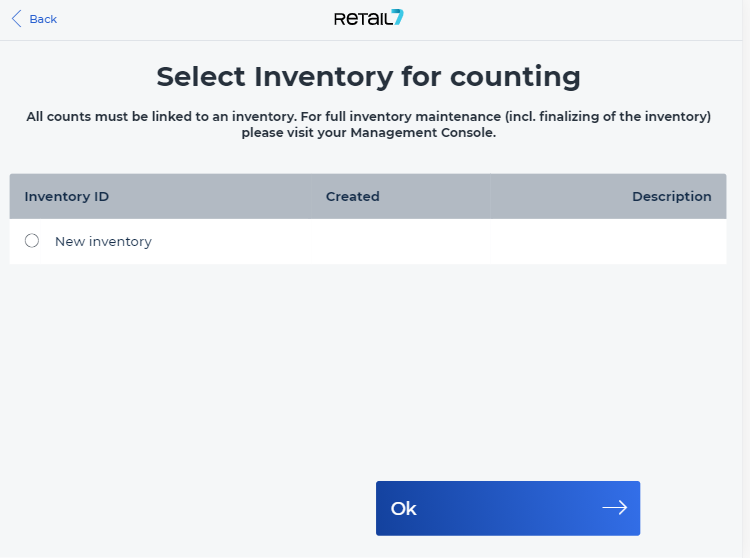 6. Specify the item number or item name and select the item from the list.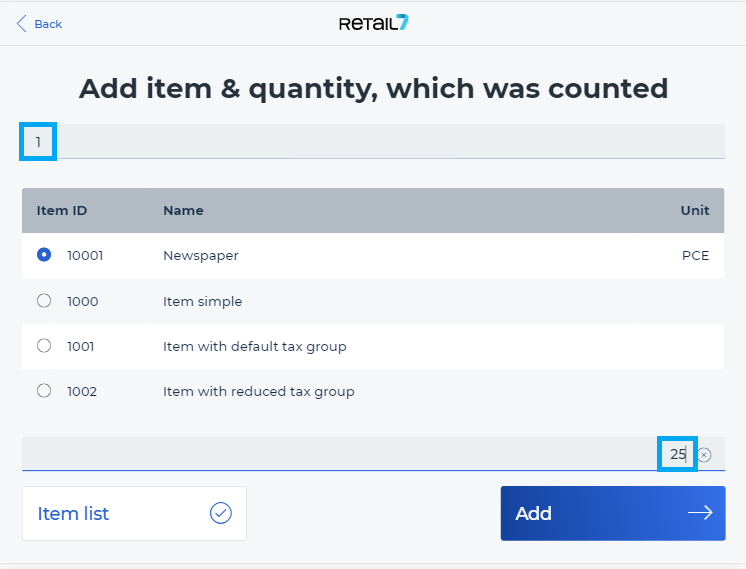 The item number is only assigned once in the system. Therefore, all items are uniquely assigned. In addition, all item names are assigned uniquely so that they can be recognized directly. If no item appears in the list, it is not enabled for inventory management. To do this, configure the respective item in the Management Console. For more information, see the Inventory Management section.
7. Enter the number of the counted items.
8. Click Add.
9. Once you have added all counted items, click to item list to check, and then Save.