7. Store facility
After setting up the Management Console, installing the retail7 app and logging in with the login data, it is possible to configure the app. For doing this, select the business type, cash register, template and theme for the POS software. For more information on the individual steps, see the section Initial setup.
After these steps are completed, an individual store can be created.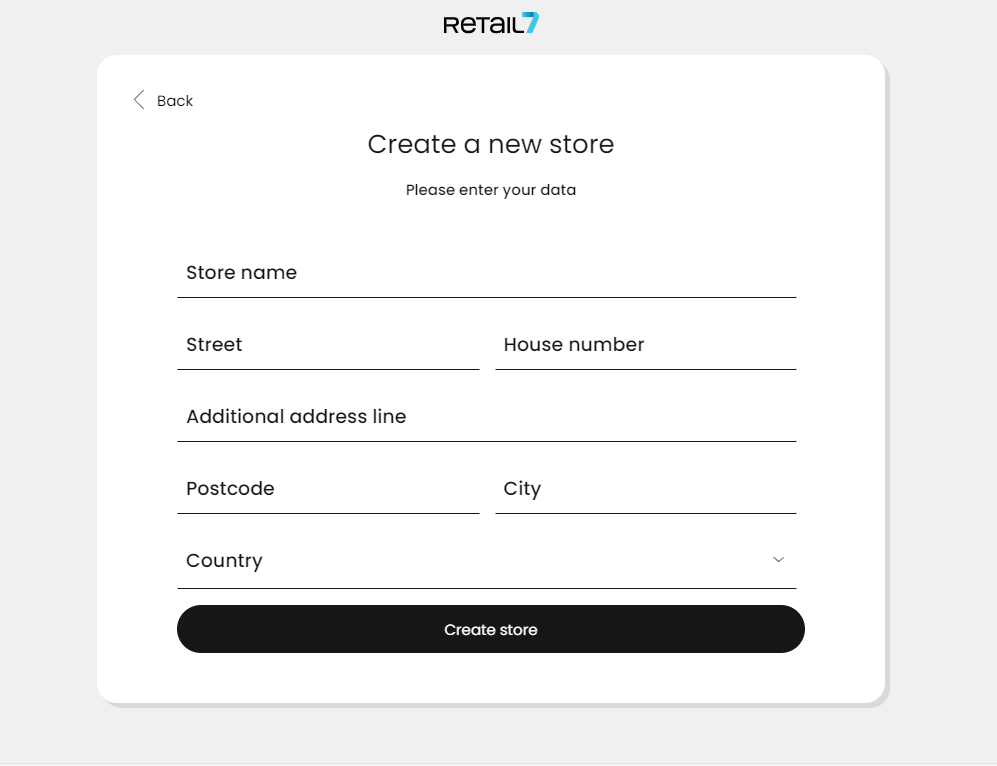 1. Specify a name for the store.
This name should have a unique designation so that it must be uniquely assigned later in the Management Console or possibly configured at a later time.
2. Insert street, house number, postal code and city.
If necessary, additional address lines can also be specified.
3. Select the country for the store.
4. Enter the tax number.
This number is available from the tax advisor. 
5. Select Create store.
Follow the steps below. See the Printer, Terminal, and Device Names sections for more information. After selecting Complete, wait until the app is set up.