9.3.1 Application
In this menu you can see all important technical information regarding the retail7 app. These are for information purposes, but cannot be edited.
Login to the retail7 app.

Open the User menu.

Select Status information.

An overview of the app's general information, such as application, connection, printer and maintenance is available here.

Click on the Application submenu.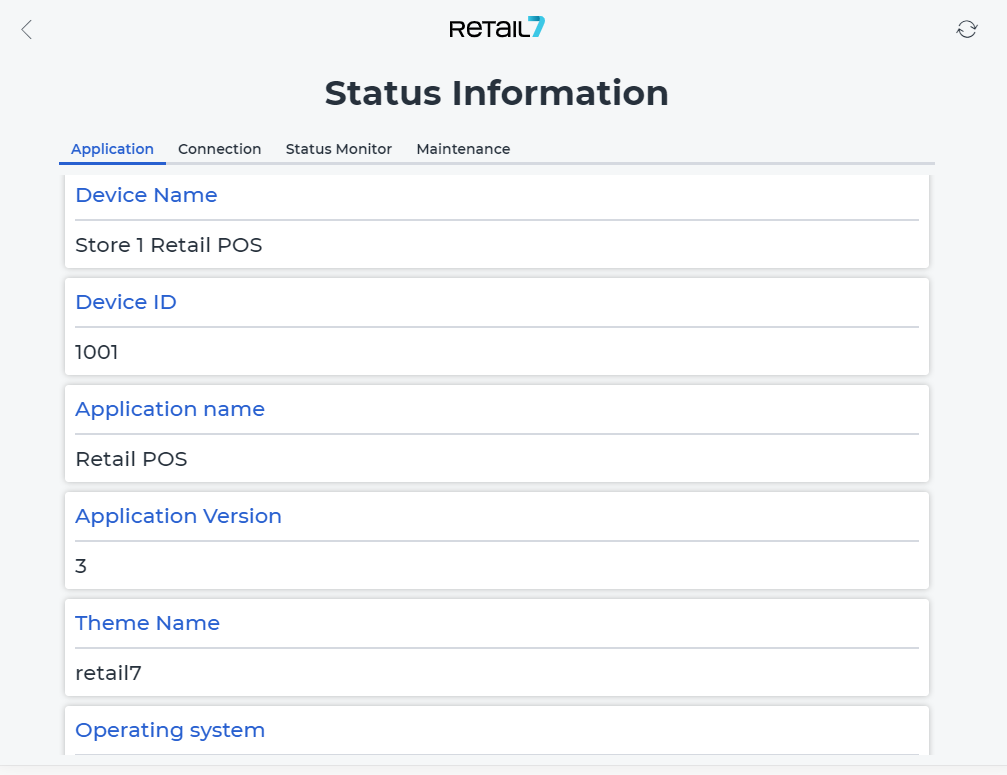 Logged in user - here the name of the currently logged in user is displayed.
Client Version - The versioning of the system is specified here. A new version will be provided by the RETAIL7 team.
Creation date/time - The information shows at what time the RETAIL7 app was created in our system.
Creation version - Here the versioning is specified, which describes how many times the app was created.
Application installation - This time describes when the cash register was set up in our system.
Configured backend - Here you can see which Mangament console is connected to the cash register.
Date/time of last database synchronization - This information describes when the system last connected to the RETAIL7 database.
Number
Device name - The system name of the end device on which the RETAIL7 app is installed is specified here.
License expiration - The time stamp indicates until when the license is valid at RETAIL7.
Number 
Application name - The name is based on the choice of the template. This will be specified during the RETAIL7 app setup.