8. Login & Logout
Login via username / e-mail address and password
Login to all of our applications is based on the combination of a username or mail address and a password.
Start the retail7 app on the end device.

Enter the login data and select Login.
Registration by scan / employee card
It is also possible to log in via scanning. For this purpose, it is necessary to generate a QR code.
This works at any checkout and is also used in Self Checkout or Self Ordering as employee authorization.
For details on how the code is built, please contact our support with the specification of your instance.
Password forgotten
If the user has forgotten the password, it is not a problem. Just use the forgotten password function on the login page, and in a few minutes you will receive an email to your inbox with a link that will help you define a new password. Then log in to the app with the new password.
Log out
After all transactions have been executed, if this function is active, the user will be automatically logged out or open the user menu and click on Logout.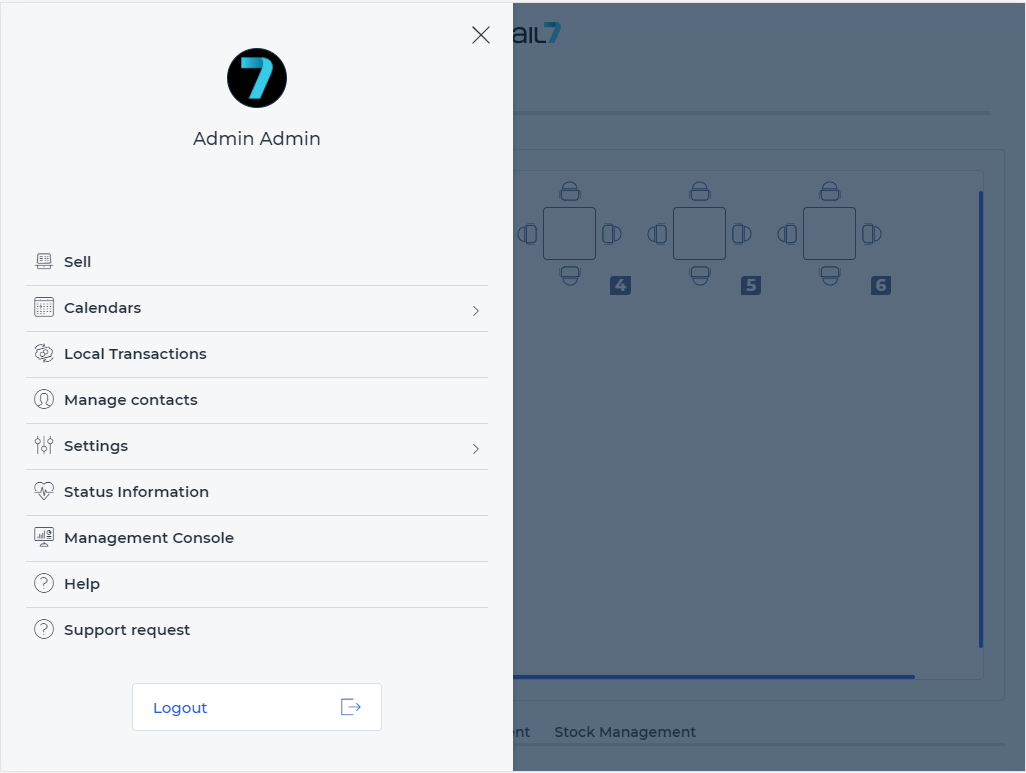 For security reasons, it is important that the users log out of the cash register app as soon as all transactions that are necessary have been carried out. Otherwise, it would be possible for a third person to carry out unlawful checkout transactions, or get the cash drawer opened via the app, to stole cash. Therefore, it´s possible to activate the automatic log out function in the Management Console, so that the user is automatically logged out after a defined time (see the section System settings). 
After a successful logout, it is always possible to log in back again with the user credentials.