4.1.4.5 Organizational structure assignment
Each item can be assigned to the organizational structure (for example, to one or more branches) - either in its entirety or individual fields can differ (for example, the price).

Reasons for, for example, different prices can be that in your snack stand or street window, food and drinks are sold with a different price than in your connected café, with service. 

To adjust the setting on the item accordingly, please proceed as follows: 

Select the item you want to edit and click on the three dots (More) to get the option Change structure assignment.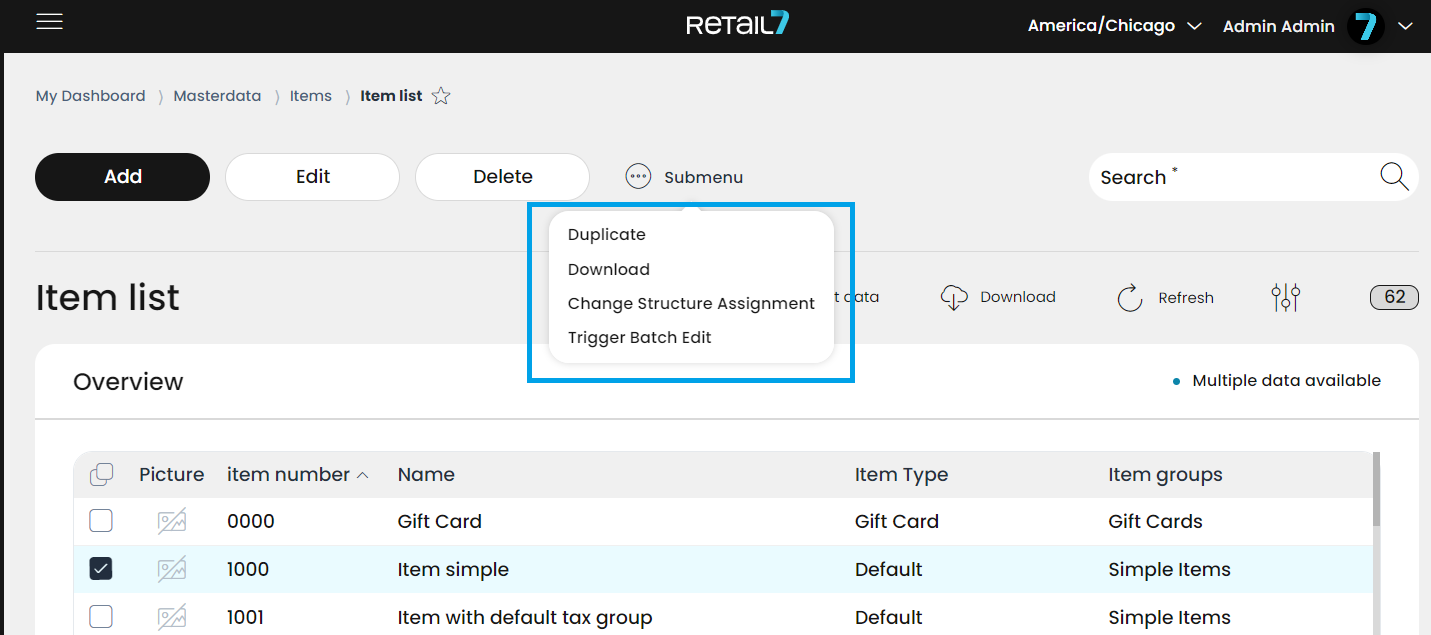 Pre-selected you see here the "system level", that means the item has the same data in all stores.
Now mark the stores where the item is available and click Finish.
Now select the item again and go to "Edit". Now select the branches to be edited and click on "Finish".
After you have made your changes, please save them. Your adjustments are now active in the previously selected stores. The configuration of the item remains unchanged in all other stores.